When most customers think of user experience these days, they think of the ubiquitous high resolution, high performance tablets, smartphones, and computers we all interact with on a daily basis.
For smart safes, it is often unnecessary to have such a rich user experience for routine tasks such as performing cash drops or collections.  In many cases, a robust keypad with one-touch "hotkeys" to start a common action is preferable.  For instances of higher security, an electronic fob to authorize safe users can add significant value.
When a rich user experience is desireable, our smart safes offer our
CTConnect™
technology to securely expand the user interface to mobile devices.
User Interface
Click the diagram to learn about the versatility of our user interface.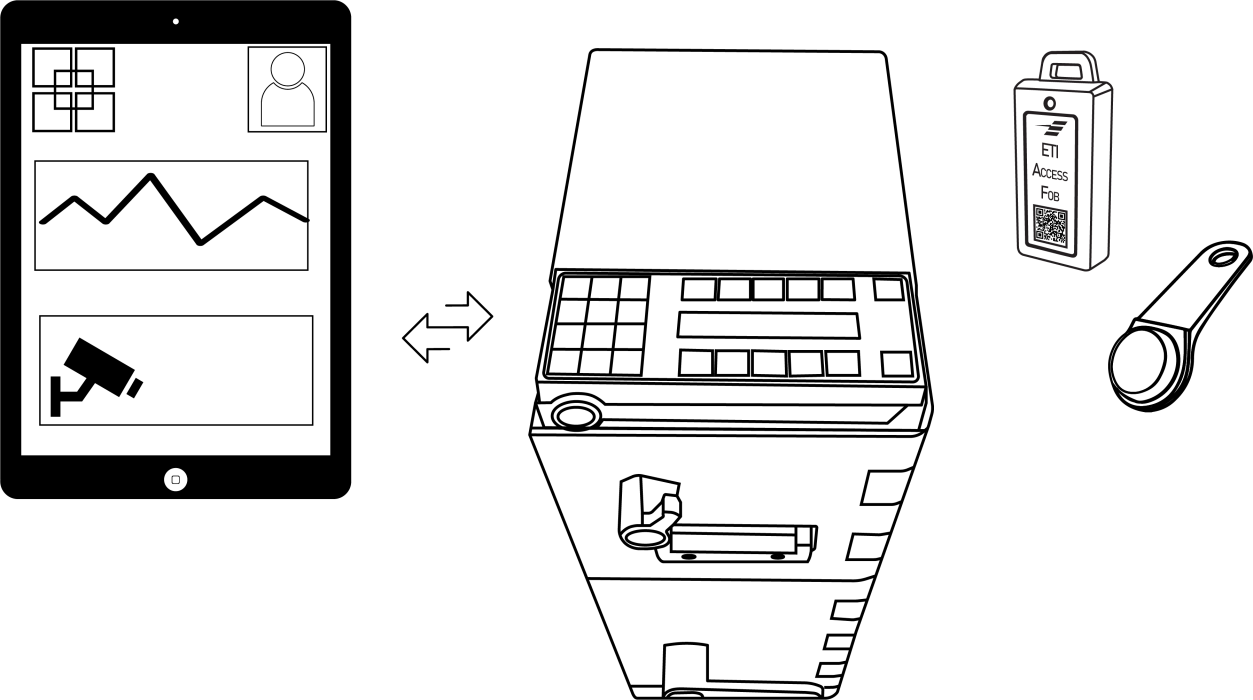 Custom Branding
We provide an API to enable branded touchscreen experiences with our equipment.  This enables our partners to bring their own user interface to Ellenby products.
Biometric Access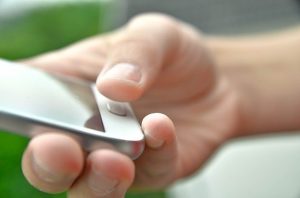 Our API allows for using your smart device sensors and cameras to add an extra layer of security to the smart safe user authentication process.
Safe Performance
Detailed safe performance data is displayable on a smart device in real-time.
In-Store Systems
Data from Ellenby smart safes can be interfaced to other locally operating equipment such as on-premise security systems and point of sale systems.
CTConnect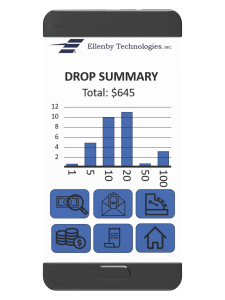 CashTrak Connect is Ellenby's high security user interface link that enables expansion of smart safe control and monitoring to a wide array of smart devices.
KP4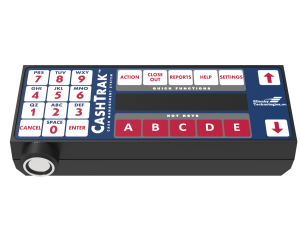 The KP4 onboard safe user interface is at the center of the user experience.  It offers four methods of interacting with the smart safe.
fobID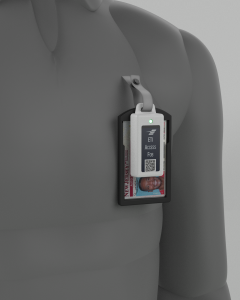 Highly secure, proprietary wireless access fob assigned to users of our cash management equipment.  Users are identified to the equipment based on their proximity to the KP4 keypad.  Users can trigger their configurable quick action with the press of a button on the fob.
iButton
iButtons can be assigned to users to be used for rapid authentication.  The button contains a unique number as a specially encrypted code that is factory programmed for extra security.