Our engineers have worked on every aspect of automated vending.  We have designed and manufactured circuits to interface with payment devices, smart phone interfaces, spiral motor controls, compressors, vacuum powered robotic arms, drop sensing light curtains, lighting systems, power controllers and more.  Explore some of the places you'll find our electronics in the diagram below.
Vending Electronics
Click on the diagram bullets to see examples of the many places where you can find our electronics.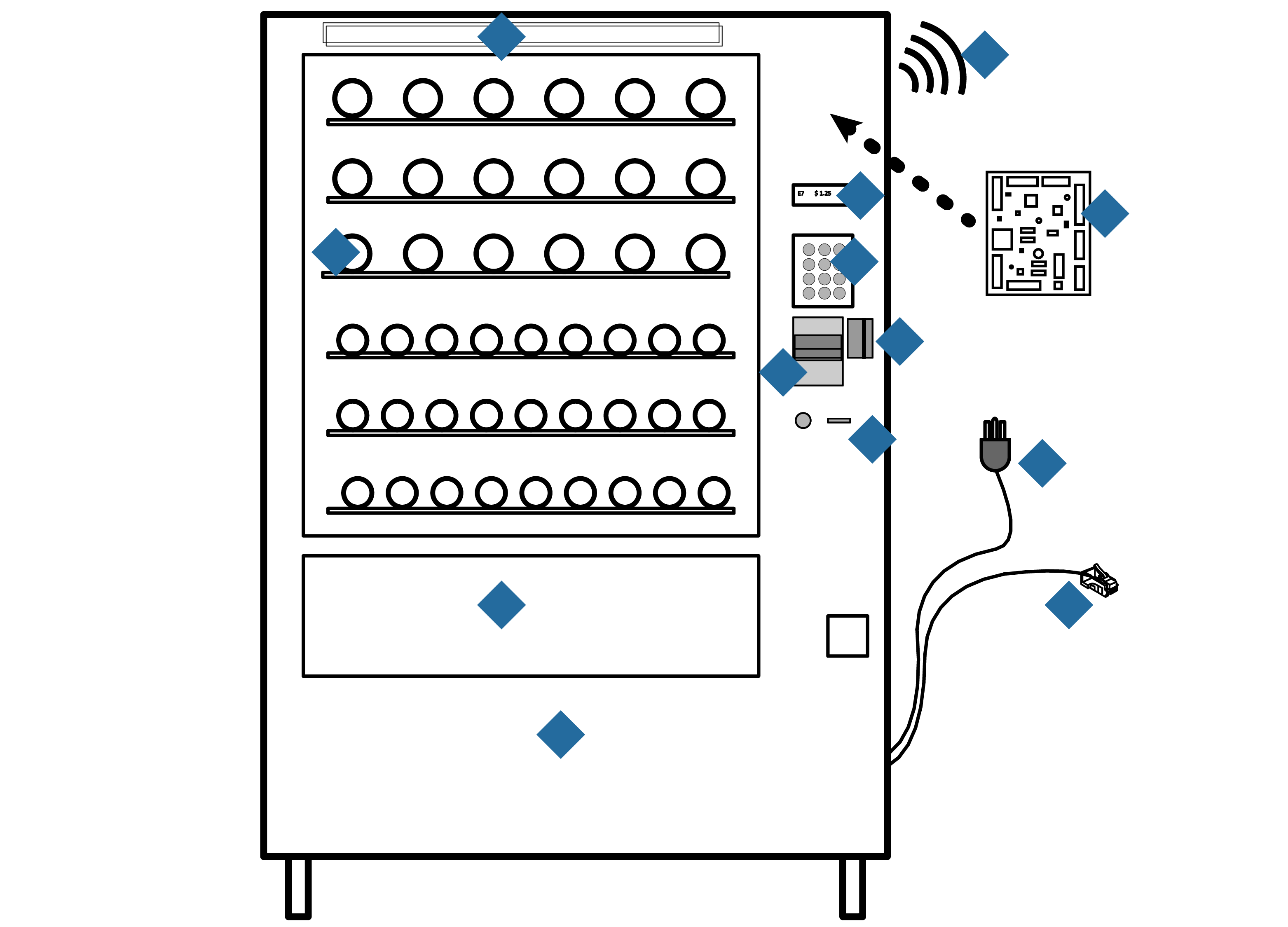 LED Lighting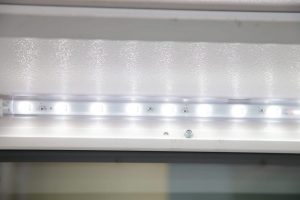 Ellenby produces a line of high-efficiency vending machine LED light tubes with programmable dimming behavior based on the controller state (Ellenby Patent #8,905,579).
Motor Drives
Control of each vending motor, monitoring for over current, and monitoring for motor home position.
Product Drop Sensing
Light curtain electronics monitor the vending drop chute ensuring that product is properly vended.
Compressor
For refrigerated machines, our vending controllers and sensing circuits monitor and control power to compressors.
Coin Mechanism
Support for all standard coin acceptance and dispensing equipment.
Bill Validator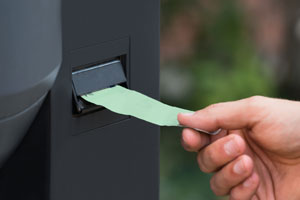 Our controllers integrate with a range of validator protocols from various manufacturers including those from MEI/CPI, JCM, AST, and others.
Card Reader
Our controllers are compatible with a range of non-cash payment hardware including credit card readers, as well as NFC and Bluetooth based payment readers which are increasingly part of mobile payment options.
Keypad
We control all sorts of user interfaces from matrix keypads to touch screens. Our controllers also manage various keypad backlighting options.
Display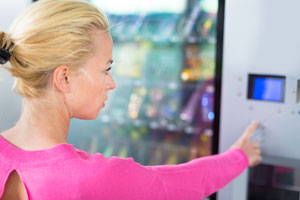 Vending machines use a variety of display technologies to communicate product and pricing information to the customer. We have expertise interfacing to VFD, OLED, LCD, and touch panel interfaces.
Cellular Communications
Communication modules are used to remotely send product information, pricing information, and diagnostic information between host servers and the vending machine. With remote access to the data, it is possible to manage large deployments of vending machines from a single screen.
Control Board
The brains of vending machines,
Vending machine control boards are the brains of vending machines. Our electronics communicate with and control a broad range of vending machine peripherals and components.
Ethernet Communications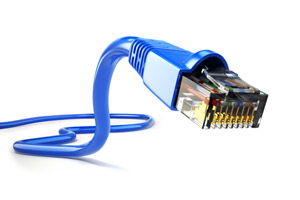 Network connection cards to get data to and from vending machines remotely.
Power Management
Our controllers monitor vending machine input power from low voltage magnetic transformers or high efficiency switching power supply packages. We also offer battery backup options for communications or clock management.
Electronics Hardware Design and Manufacturing
Custom Firmware Design
Depot Repair
Kitting / Private-labeling
Warehousing
Drop Shipping
Over the last three decades, Ellenby has been a premiere supplier of vending machine electronics to some of the top vending machine manufacturers in the United States.
We have done everything from small tabletop vending machines (US patent #6,929,110) to full sized snack machines.
OEMs bring us their requirements and our engineering team works to generate a complete electronic package.
The vending industry today is very broad. Traditional snack vending machines are now joined with specialty vending equipment used for dispensing tools in workshops, luggage carts in airports, and ice in the summer heat. Below is a sampling of the types of vending projects for which Ellenby has developed and manufactured control electronics.